THE RESTAURANT BAR
On the terrace overlooking the sea or in the dining room, Chef Thomas Danigo offers Mediterranean cuisine based on local vegetables, fresh fish du jour, and market produce. A gastronomy that is both elegant and inventive, in the image of La Ponche. In the evening, the restaurant highlights its distinguished charm: cotton tablecloths and subdued lighting.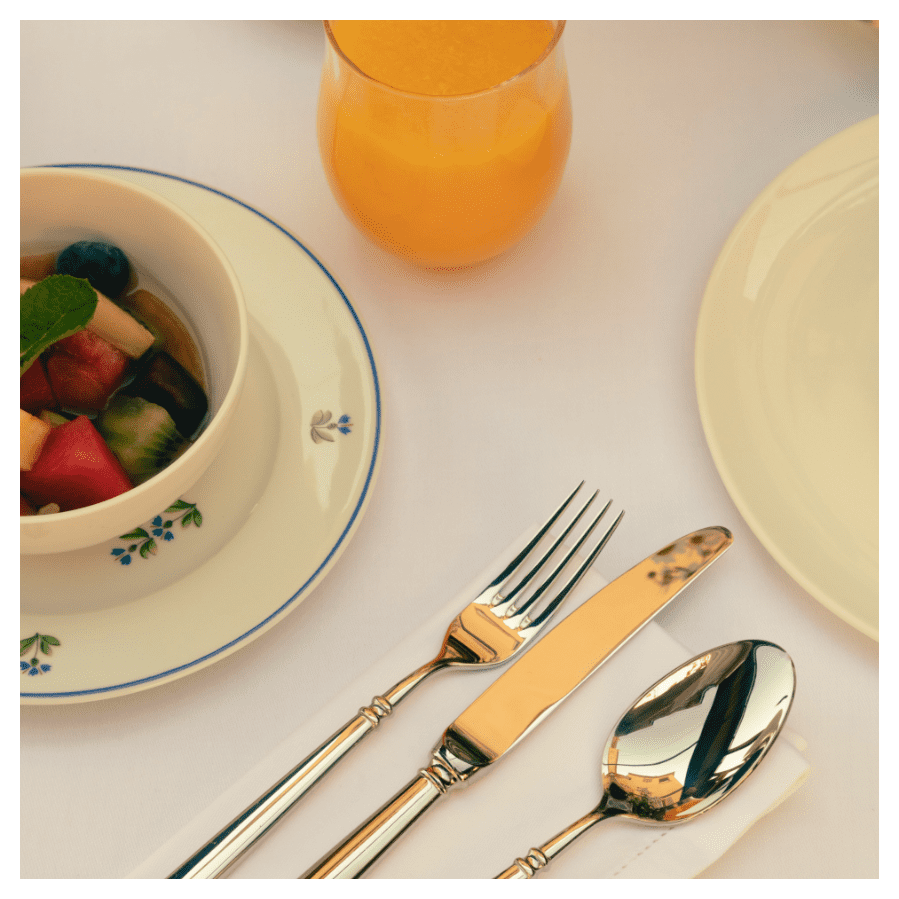 Breakfast
from 7h30 to 10h30
From 7:30 am to 10:30 am, in your room, on the terrace, or in the dining room, you will be served a breakfast designed by our chef. A continental version with freshly squeezed fruit juices, a hot drink, a basket of breads and pastries, and fruit salad. You can also order avocado toast, granola with berries, eggs Benedict. If the evening has been longer than expected, we can prepare detox or energy juices.
Lunch
from 12h00 to 15h00
The terrace of La Ponche is one of the must-see places in Saint-Tropez. You can sit at the table, barefoot, after a refreshing dip in the cove's water. Enjoying the sun, facing the sea, a fresh and light menu. Fish of the day cooked in a coal oven, fresh pea gazpacho, grilled langoustine, Niçoise salad from La Ponche, and red fruit desserts...
Dinner
from 19h00 to 23h00
In the evening, the restaurant is transformed with a fresh and classic menu in an elegant setting. By candlelight, signature dishes created by Thomas Danigo and his team: rack of lamb with thyme, eggplant confit, ragout with monkfish and clams, or lobster linguine with fresh tomatoes.
bar
from 10h00 to 1h00
The mythical piano bar Saint-Germain-des-Prés-la Ponche is back. After your first morning dip, the bar is open with a menu full of creations: Romy Schneider's grand Piscine, Brigitte Bardot's Love Me or Love Me Not, or Boris Vian's Froth on the Daydream. The soothing and friendly atmosphere invites you to settle down in the deep sofas or to continue a conversation at the bar. When the evening comes, our pianist takes possession of the place. We play the melodies of the great French successes for which it is good to dance or sing, while at the horizon, the sun joins the sea.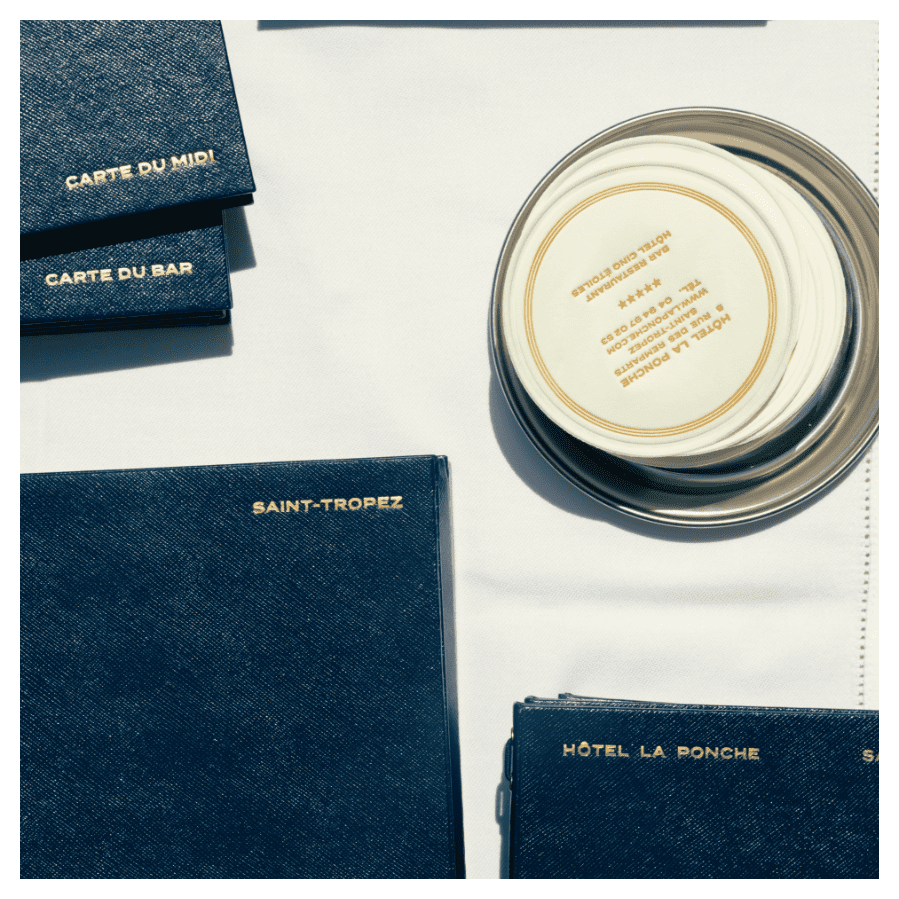 room service
24h/24
If La Ponche lives by day, at night it is always present with a room service menu adapted to small cravings. Drinks to liven up the lazing around or for an aperitif on your terrace, and some finger food or a late-night snack for the party lovers.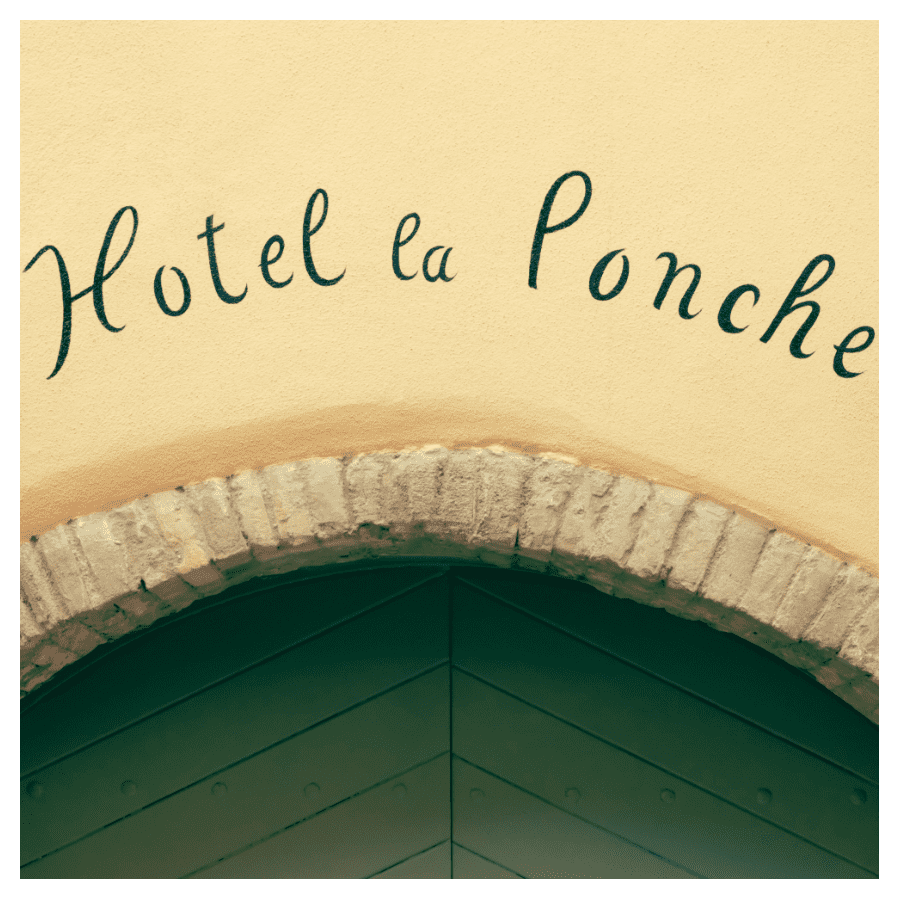 Picnic Basket
On demand
On the occasion of your outings, we can make you a tasty picnic. Gazpacho, hummus, Niçoise salad or burrata. A gourmet basket designed by our chef for a trip to the sea or inland.